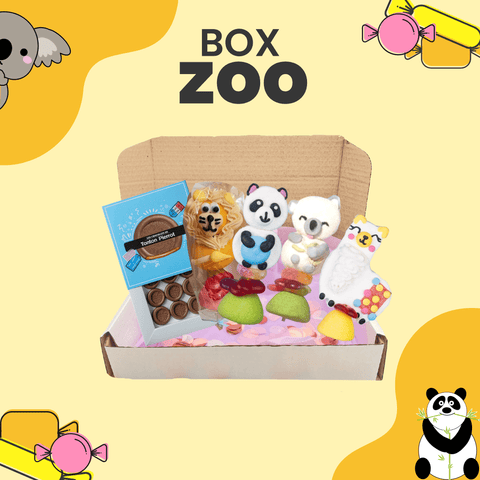 Tonton Pierrot
BOX ZOO 🦁
Discover our new ZOO box !
Composed of 4 hand-decorated candy skewers and our delicious box of Tonton Pierrot chocolates.
Find your favorite animals: panda, lion, koala and alpaca 😍

There's something for everyone: apple, strawberry, banana, peach and vanilla.
Always with natural colors and flavors 🌱
Our little characters will seduce you both visually and taste! 🥰
A hand-poached French creation 🎀
Are you organizing an event and want the Candy Bar of your dreams?
Set up your own Candy Bar 🎀
Thanks to our dedicated tool, configure your own Candy Bar and have it delivered to your home
A question about the Tonton Pierrot Universe
Contact the sales team by clicking on this link