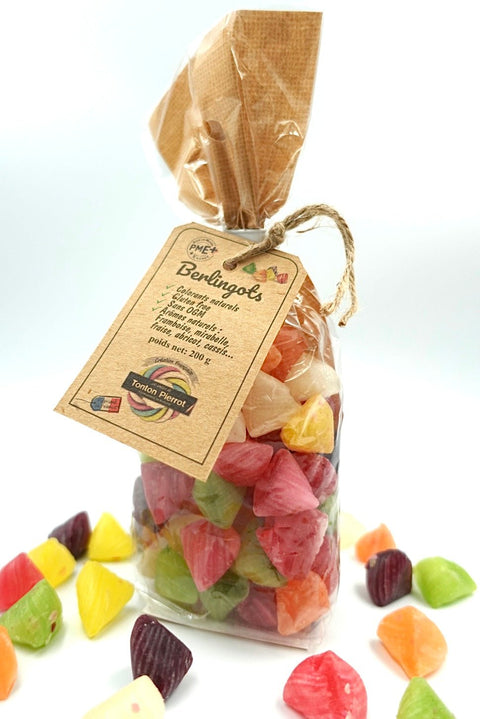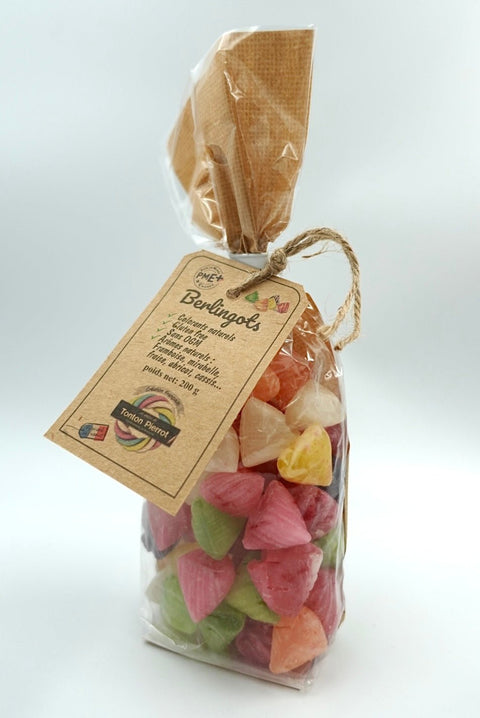 Tonton Pierrot Univers
OUR BERLINGOTS
Tonton Pierrot presents his cartons with magical colors and flavors... ✨
Entirely made in France 🇫🇷, these cartons will awaken your fondest childhood memories.


Made from natural colors and flavors , our fruity cartons are gluten-free and GMO-free .


So, will you be able to resist it? 🍬
A hand-poached French creation 🎀
Are you organizing an event and want the Candy Bar of your dreams?
Set up your own Candy Bar 🎀
Thanks to our dedicated tool, configure your own Candy Bar and have it delivered to your home
A question about the Tonton Pierrot Universe
Contact the sales team by clicking on this link