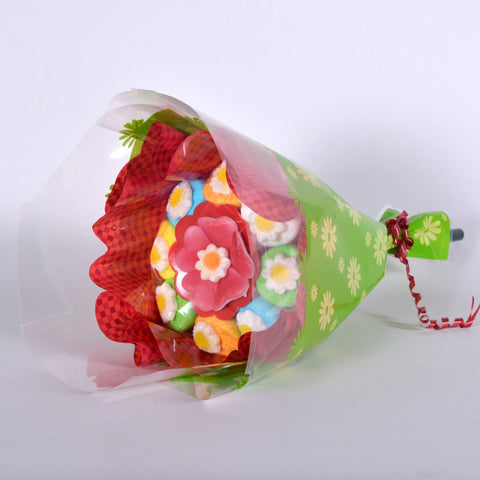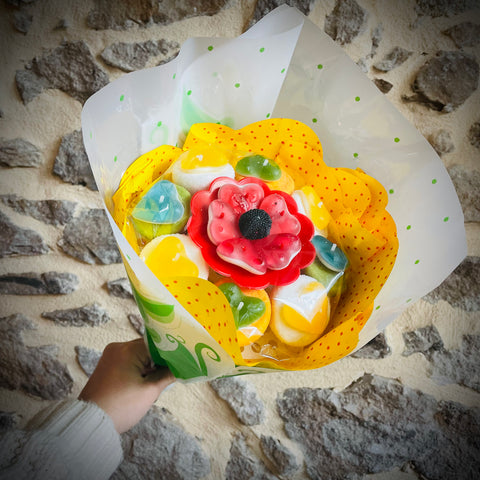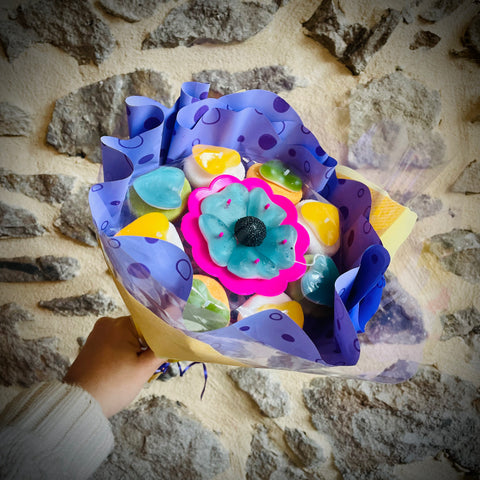 Tonton Pierrot
THE "BORA BORA" BOUQUET 💐
Bouquet of sweets made up of fondant marshmallows and gummy candies on our unbreakable plastic support patented by Pierrot!
The colors of the bouquets vary according to the arrival of our workshops.
NB: our products are not industrial but artisanal. This is our strength! Their design may therefore change 😊
Each candy is assembled by hand.
Peach/Apple/Raspberry/Vanilla flavor.
100% artisanal creation! 🍬
Weight: 162g net unit
INGREDIENTS :
Glucose and fructose syrup, sugar, water, gelatin; Humectant: sorbitol (E420). Acidifier: citric acid (E330), lactic acid (E270), malic acid (E296); maltodextrin, flavourings, pectin; Acidity regulator: sodium lactate (E325); concentrates (black carrot, safflower, elderberry, lemon, grape, spirulina, apple, radish, blackcurrant), vegetable oil (coco). Glazing agent: carnauba wax (E903), sunflower oil; Wheat starch.  May contain traces of: milk, eggs.
CONTAINS: GLUTEN
A hand-poached French creation 🎀
Are you organizing an event and want the Candy Bar of your dreams?
Set up your own Candy Bar 🎀
Thanks to our dedicated tool, configure your own Candy Bar and have it delivered to your home
A question about the Tonton Pierrot Universe
Contact the sales team by clicking on this link